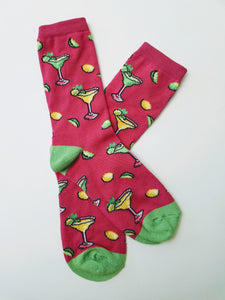 Women's Margarita Crew Socks
Regular price $ 10.00 $ 10.00 Sale
Sometimes you just need a drink!
Who doesn't like unwinding after a long day and having a drink? You can have another one, we won't tell the boss why you've got your lights turned down and the shades drawn tomorrow.
When you're wearing these amazing socks and that really boring meeting is droning on, you can just take a glance down and be spirited (pun intended) away to your happy place.
See our sizing guide for typical sizing information.
As always, for each pair of socks we ship, we'll be donating that same number of pairs to help individuals in need.
Size: Adult Female