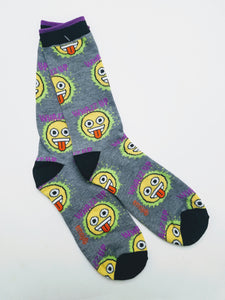 Men's Emoji Whazz Up Smile Crew Socks
Regular price $ 10.00 Sale
Stand out!
These novelty socks will have you being talked about in all the right ways. Fun patterns, unique designs and awesome phrases that will absolutely set you apart from the pack.
These unique Novelty Socks are perfect for all sorts of occasions! Wear them to work, out to play, to start up a conversation, or just for fun when you are being lazy.
See our sizing guide for typical sizing information.
As always, for each pair of socks we ship, we'll be donating that same number of pairs to help individuals in need.
Size: Adult Male